Going Overlanding with a Trailer? Make sure your Vehicle is Prepped for Success!
Having a Lifestyle Camper Trailer on your Adventures isn't just for show! Obviously your rig will look awesome towing this capable beast on the trail or wherever adventure takes you, but let's talk about clear advantages and the preparation you need on your vehicle to make sure you're prepared to tow a trailer!
The 3 Cs: increasing your Capacity, Convenience and Comfort levels.
Before you hook up a Camper there are a few simple modifications that your vehicle may need that will cover these 3 C's!
#1 Power:
In our quest to disconnect from the hustle and bustle we still have power needs, even if it is to just keep the lights on and the Beer Cold.
For our entire trailer line up power management is handled by a RedArc Battery Manager30. The Manager30 operates like 6 separate products, it charges an auxiliary battery from the vehicle while on the move, it's a 110-volt charger, a solar regulator, a battery isolator, a load disconnect controller, all with a remote battery monitor, making it market-leading.
The Manager30 will ensure your trailer's batteries will always be topped off, either passively with included Solar Panels or connected to your home's AC with an extension cord.
The Manager30 is designed to charge an auxiliary battery from multiple sources simultaneously. If 12-volt solar power is available, solar power will be used before topping up the output charging current from another source mains (if available) or DC vehicle power when on the move. While most trailers in the U.S. pull power from the 7 Pin connector that powers the trailer's exterior lights to maintain the batteries. However, this is a very thin wire and at best this only maintains the current charge and doesn't top them off. So instead a heavier duty power cable (minimum 8 Gauge) can be installed from the vehicle's battery to an Anderson Plug at the rear of the vehicle to connect to the trailer.
#2 Trailer Brakes: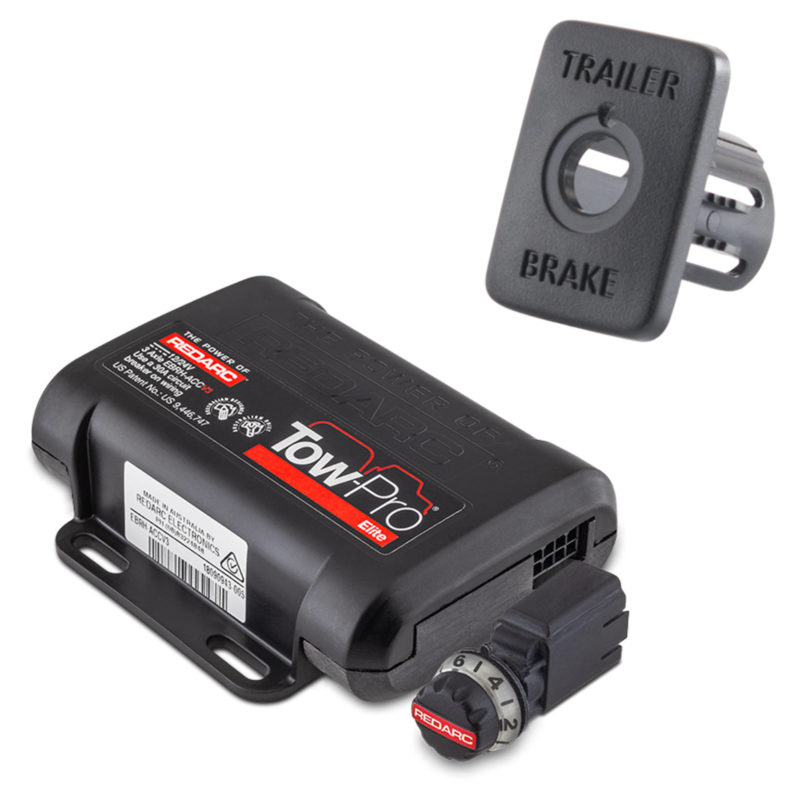 When it comes to controlling your trailer's standard electric brakes there are many options available and even some vehicles have controllers built in from the factory. Most of those controllers will work just fine for paved adventures. But once the gravel meets the road and trails get steep we again turn to RedArc. We have used the Tow-Pro Elite for years and it is the only towing brake controller on the market with 2 types of braking modes – 'Proportional Mode' (Inertia sensing) for highway conditions and 'User Controlled Mode' for all terrain conditions.
The Tow-Pro range has a wide selection of Tow-Pro accessories, perfect for home DIY or for an experienced installer. From brake controller wiring harnesses, circuit breaker kits and vehicle-specific Tow-Pro switch inserts, you can be assured of a clean, quality OE-looking install every time.
#3 Hitch:
Now that the vehicle is set it is time to connect your Lifestyle Camper Trailer to your Rig. We use the Cruismaster fully articulating DO35 hitch that includes the US Tow Pin Kit to attach to customer supplied tongue. The kit is designed for use in the United States of America using a standard 1″ inch shaft. The main point to remember is to ensure you have a tongue compatible with the 1″ pin shaft that is suited to the height of your vehicle. This means measuring the height of the vehicle and comparing it to your model of trailer height. There are times that you may need to either raise or lower the ball 2-4 inches.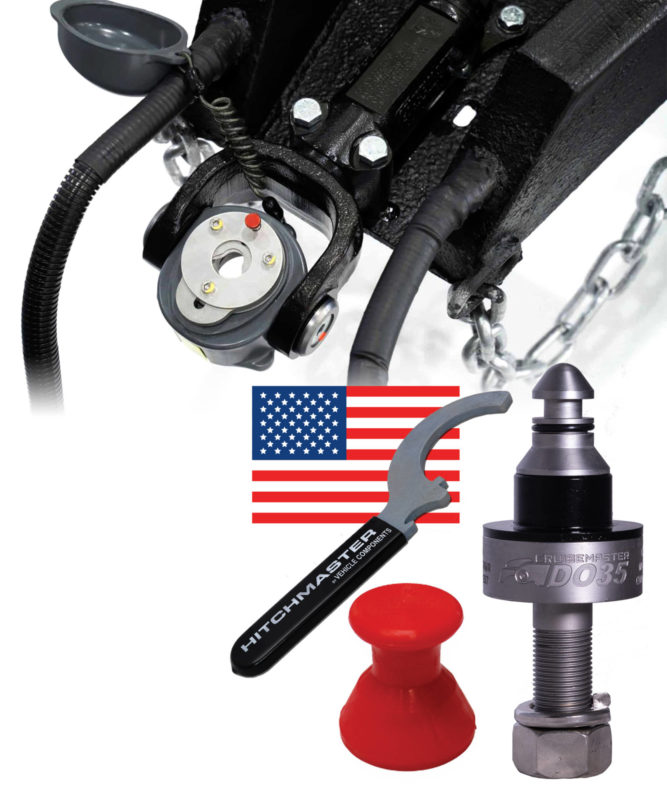 Special Note that hitch weight on lifestyle Campers is about 10% this will affect the Gross Vehicle Weight Rating (GVWR), but that is a whole other topic that will be tackled in another Blog Post.
No matter which trailer you choose these three simple vehicle modifications are needed to take full advantage of the upgraded features of a Lifestyle Camper Trailer. And when it comes to wiring we can provide material to run a simple system to only connect to the trailer or help design a more complex system to power both the trailer and on vehicle secondary batteries. The Tow-Pro Elite is the best system out there for sure but there are a ton of options that may also work for your style of adventure. No matter which way you go the Aussies have been perfecting off-road vehicle travel for decades. With all that experience they have developed more reliable ways to Seek Adventure.
Give us a call or email and we can help sort out any questions you may have.